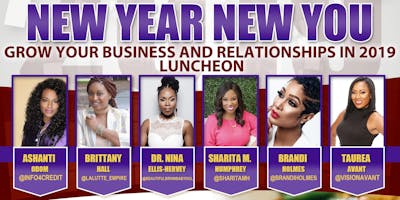 Join us for the New Year New You Lunch with Houston Influencers and Success Business Owners
5 Hours of the Incredible Information
How to Start A Business
How to Win Big in Your Career
How to Build Strong Relationships
How Brand Yourself For Success
You are going to truly learn how to position yourself for success in 2019. I believe as an entrepreneur or even corporate climber, if you are not standing out, you are simply falling in line. We want to show you specific steps that will help you to stand out and you are going to the get the chance to hear from business experts and career superstars. This is not just about empowerment and inspiration but also about education. 
These Techniques will HELP YOU GROW YOUR BUSINESS or CAREER GUARANTEED!

Register today as we only have a total of 50 seats available!