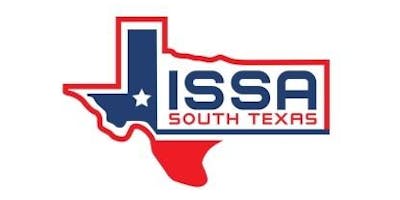 Presentation Title: Security Platforming versus Best-of-Breed: Who Wins?
Speaker:  Michael Farnum

Abstract: In the past, a few security vendors pioneered the idea of multi-product "single pane of glass" platforms. They failed for the most part. Today, many of the vendors that only offered best-of-breed point products back in the day have turned to the idea of a platform. And they are succeeding. But that doesn't mean that the best of breed is dead. The reason that platforms are succeeding is the same reason best-of-breed can also succeed. Which one is the best? The answer: that depends.
Speaker Bio: Michael Farnum is the Director of Solution Architecture - South at Set Solutions in Houston, TX. During his 25+ years in IT and security, Farnum has been an Independent Security Consultant, a Network Security Engineer, an Information Security Manager, a Pre-Sales Security Engineer, a Security Solutions Manager, and the Founder and Organizer of HouSecCon, THE Houston Security Conference. As a Blogger and Podcaster, Farnum has been honored to get to know and learn from many really smart security professionals. Prior to his career in IT and security, Farnum drove an M1A1 main battle tank in Desert Shield and Storm. Farnum tries to use all of these experiences to create a unique perspective on whatever issue he is trying to tackle.
Prerequisite: An interest in information security
CPE Hours: 1
ISSA Lunch Sponsor: Splunk

Splunk is the world's first Data-to-Everything Platform. Now organizations no longer need to worry about where their data is coming from, and they are free to focus on the business outcomes that data can deliver. Innovators in IT, Security, IoT and business operations can now get a complete view of their business in real time, turn data into business outcomes, and embrace technologies that prepare them for a data-driven future.
For more information contact:
Jennifer [email protected]
Meeting Agenda: 

11:15 a.m. Registration / Networking
11:30 a.m. Luncheon / Networking
11:45 a.m. Chapter Business Meeting
12:00 noon Keynote Presentatione

Please Note:  The South Texas ISSA Chapter may record (Video and or Audio and or Photograph) the monthly chapter meetings for 2016. We may record (Video and or Audio and or Photographs ) at this event as we believe it brings great value to our membership.  While we are not planning, or anticipating, to record (Video and or Audio) the general audience, we are obligated to inform you that you may be recorded (Video and or Audio and or Photograph) during the course of the event.  Therefor as a condition of attendance to the event, we require the following release and consent for use.  
 Effective as of May 12, 2016 and beyond CONSENT and RELEASE is being granted by the REGISTRANT(RECORDED PARTY) to South Texas ISSA (the RELEASED PARTY) to use Video and or Audio and or Photographic recordings taken during the South Texas ISSA Chapter Meetings.  I confirm that the RECORDED PARTY is an adult and is fully authorized to agree to this Consent and Release.  In exchange for access to the Chapter Meeting and payment as indicated in the fee structure, the REGISTRANT/RECORDED PARTY hereby grants consent to South Texas ISSA and or its agents (collectively, the RELEASED PARTY) and authorizes the use of any and all Video and or  Audio and or Photographic recordings taken of me and any reproduction of them in any form in any media whatsoever and any derivative work based hereon throughout the world, for the use of documentation, publicity, promotion, and advertisement of the RELEASED PARTY events.  The REGISTRANT/RECORDED PARTY also consents to the use of his/her own name or any fictitious name which may be employed in connection with the aforesaid Video and or Audio and or  Photographic recordings.  The REGISTRANT/RECORDED PARTY hereby releases any and all claims for Video and or Audio and or Photographic materials collected at this event for the sole use of documentation, publicity, promotion advertisement of the RELEASED PARTIES events. The REGISTRANT/RECORDED PARTY hereby waives any right that he/she may have to inspect and/or approve the documentation, publicity, promotion and advertisement materials that may be created from them. BY COMPLETING THE REGISTRATION, THE RECORDED PARTY WARRANTS THAT HE/SHE HAS READ THIS CONSENT AND RELEASE PRIOR TO THE COMPLETION OF THE REGISTRATION PROCESS, AND UNDERSTANDS IT, AND FREELY ENTERS INTO THIS CONSENT AND RELEASE.