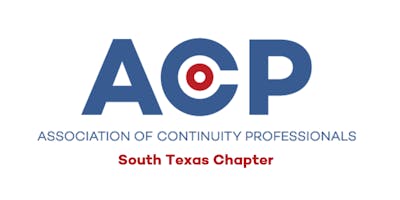 Thanks to everyone who made the field trip to tour Agility Recovery's facilities in College Station and the TEEX Disaster City nearby at Texas A&M. It was a great opportunity to meet and network with Continuity Professionals from across Texas!

Click for more event pictures. Please feel free to add to the album so all can share in the memories.
Don't miss out on the fun and information! Come to our next event!



Join us for this special lunch and learn opportunity and learn why and how to use Twitter in crisis situations.
Texas Children's will be providing lunch.




Synopsis: Twitter is a powerful communications tool available for free to all of us. However, because it is deemed 'social media' and because it has developed a reputation of being a vehicle for celebrity gossip and belligerent politics its usefulness can be easily overlooked or even dismissed. This presentation will examine what Twitter is, how it works, why dismissing it is a mistake and why forward-thinking business continuity professionals have added Twitter to their Business Continuity toolbox.
Speaker: Dave Gorham, Corporate Communications Manager, Studio and Video Production Manager and Sr. Meteorologist, StormGeo
About our speaker: Dave Gorham has enjoyed a long career in the profession of meteorology and in applying weather intelligence to the field of business continuity. More than 10 years ago, Dave helped create the Employee Hurricane Preparedness Presentation and, as the primary presenter, has visited StormGeo clients across the Gulf Coast. Dave reports that he's always amazed at how few people have or use Twitter – which means that many are missing out on what Twitter can do during an emergency. As a Twitter pro, Dave developed this presentation with business continuity and employee use in mind.