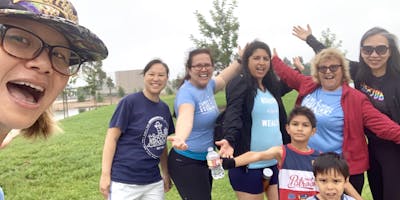 Join us in September as we walk in Huntington Beach (at the intersection where Warner Avenue ends into Pacific Coast Hwy.) Park at the Jack-in-the-Box. We will meet at the beach watch tower near the OCTA bus stop, cul-de-sac.
The goals of #WWAD are to:
1) Improve overall health and well-being of participants who gather to walk regularly every month;
2) Build a community of regular walkers;
3) Provide a safe space for walkers to chat with (2-3) doctoras (fluent in English, Spanish and Vietnamese). Feel free to ask medical questions and gain reliable, up-to-date info toward improving health through prevention, diet, exercise and proper chronic disease management;
4) Reduce social isolation (especially among our elderly with chronic medical conditions and debilities) thus, decrease risks of depression and anxiety.  
So! Gather your children, parents and/or grandparents to Walk and Talk with us Doctoras... STAT!
For more info: http://www.WalkWithADoc.org/why-walk/
Here's to (y)our Health, Friends!