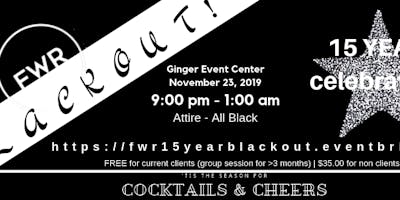 Get ready for a night to remember as we celebrate 15 years of producing the BADDEST bodies in Indianapolis! Come dressed in ALL black and ready to party at the Ginger Event Center, 2160 W 86th St, Indianapolis, IN 46260.
As always current clients are free. Non-clients/guests are $35.00.
Current clients are FREE. ( Current Clients - have trained with Renee within the 2019 year for at least 3 months. Does not include WLC or Fitburn clients). Guests are $35 each.
We look forward to you coming and celebrating 15 years with us!