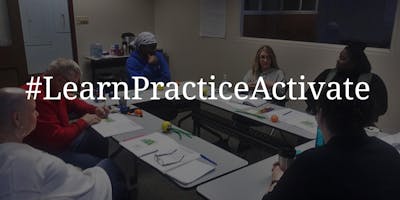 We love our children and students, but sometimes caring for and educating youth who have challenging behaviors can take its toll on us as adults.  This is why it is important for us to go beyond self-care and carefully consider how we can build our resilience.
In "Adult Resilience in Caring for Youth", participants will practice recognizing the signs and symptoms of childhood trauma, while evaluating their own resilience.  We will learn about how caring for children and students who struggle with challenging behaviors can affect the caregiver/educator, and learn the difference between burn-out and secondary traumatic stress. During the training, participants will use specific tools to assess their own resilience, and build a game plan for strengthening themselves as they provide care for others.
"Adult Resilience in Caring for Youth" is the second session in Surviving to Thriving.  While not mandatory, it is recommended that participants complete session one: Defining Childhood Trauma
Course fee includes training materials, certificate of completion, and light refreshments.  
For more information about Surviving to Thriving, visit www.indianamhmcom.