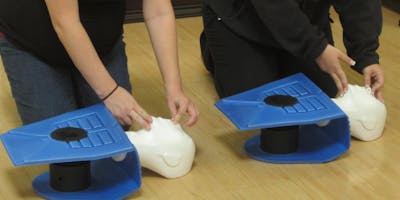 This course offers certification in Community CPR and includes instruction and certification in Adult, Child & Infant CPR.  Includes AED and Choking.  Certification is through ASHI (American Safety & Health Institute.)
Upon registering, you will get an email confirmation which will serve as your reminder of the date, time, location.  Please watch for it.
Our cancellation/refund policy:If cancelling 8-14 days before the class date, 90% of your fee will be refunded. From 4-7 days before class date, 75% is refundable. From 2-3 days before class date, 50% is refundable. From 1 day prior to anytime after the date of the class, 0% is refundable/transferable.