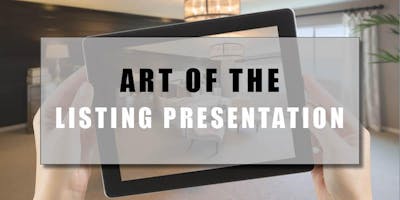 Art of the Listing Presentation
*This registration page is to attend In-Person. If you want to attend the stream, be sure to register using the In-Branch Stream registration page.
(3 Free Clock Hours in WA)
Instructor: Michael Ackerman
Curriculum & Objectives:  
Q:  Are you worried about how to prepare for a listing presentation?
Q:  What are ways to make your presentation stand out so you can get the listing?
In this competitive market, it's important to be able to stand out amongst others and get the listing every time you present to a potential seller.
This class will help you get a plan, get organized and feel more confident about doing a listing presentation!
 
Please Note:
This is an exclusive event for CB Bain, brokers, staff, and guests by special invitation.
If you cannot attend it is very IMPORTANT that you CANCEL your registration! CLICK HERE for step-by-step instructions.
Clock hours for this course are for WA brokers. All chapters must be completed before receiving certification.
We respectfully ask that brokers, who are sick, consider their fellow colleagues and abstain from attending classes until they are no longer sick.
In case of an emergency or unforeseen cancellation of an event, the registered attendees will be notified by email. 
 
Thank you!