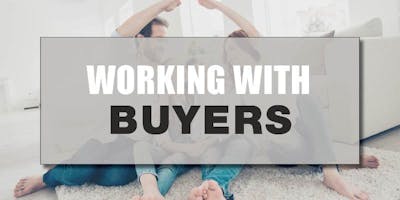 Working with Buyers
(6 Free Clock Hours in WA)
 
Instructors: Bob Steedman & Mary Love Mattox
 
Class Description:
 Finding Buyers: Using your sphere of influence, farming areas, & holding Open Houses
 First Meeting: Setting the appointment
 Showing a Property: Map search & Preparing a CMA
 Writing the Offer: Price to offer, presenting & negotiating the offer
 Buyer Expectations: Timeline of events & what to expect at closing

Please Note:
This is an exclusive event for CB Bain, brokers, staff, and guests by special invitation.
If you cannot attend it is very IMPORTANT that you CANCEL your registration! CLICK HERE for step-by-step instructions.
Clock hours for this course are for WA brokers. All chapters must be completed before receiving certification.
We respectfully ask that brokers, who are sick, consider their fellow colleagues and abstain from attending classes until they are no longer sick.
In case of an emergency or unforeseen cancellation of an event, the registered attendees will be notified by email.
Thank you!