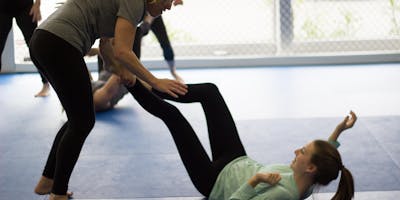 What do you do if…
someone grabs your pony tail?
follows you to your car?
takes you to the ground?
The reality is 1 in 4 women will become the victim of an assault in their lifetime.
It is better to be prepared and not need it, than to need it and not be prepared. In this workshop, you will learn verbal cues, basic safety rules as well as techniques to escape from a larger, stronger predator in a fun and safe environment. 

This is a hands-on course. You will practice the techniques you learn on other students in the class. Please wear comfortable pants such as yoga pants, and a long sleeve t-shirt. You can wear a tank top underneath. You will also have written material to take home . 
This course is for girls and women ages 15 and up. 
$60 for non members