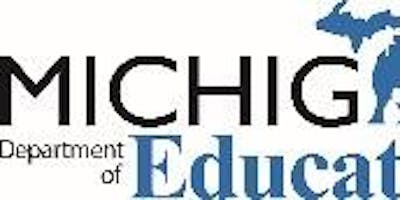 Michigan Department of Education
Office of Health and Nutrition Services
Child and Adult Care Food Program
 
FY 2019 CACFP APPLICATION RE-CERTIFICATION AND BUDGET WORKSHOP
 You must go to: www.Eventbrite.com to register for this workshop.
CACFP reserves the right to cancel trainings due to low participation.
The workshop will be hands-on participant focused. You must be an approved CACFP participant to attend this workshop. You must bring the following:

A laptop computer or tablet
Excel software on the laptop or tablet
Flash drive
Financial information to work on your budget – for example:  food costs, payroll costs, income, etc.
User ID and password for the MEGS+ system
At least one attendee for a current participating institution must have Level 2 or higher security access in the MEGS+ system to get assistance to re-certify the application/budget

 
9:00am – 3:00pm   Re-Certification Application & Budget Workshop
 Lunch Break – on your own
(12:00 pm – 1:00 pm)
 The limit is for 2 individuals from each organization for this training!
You will have time to work on your own application and budget spreadsheet.
MDE employees will be available to answer your individual questions.
 
NOTE: You must create a log in and password
on www.Eventbrite.com to register for CACFP trainings.
Please save your Log in name and Password information.
CACFP staff will not have access to any log in or password information.
PLEASE PRINT OUT YOUR REGISTRATION CONFIRMATION!
Attention: Persons with disabilities needing reasonable accommodations for effective participation in the workshop should contact the Child and Adult Care Food Program office at 517-373-7391. Requests for accommodations should be made at least two weeks prior to the training session.