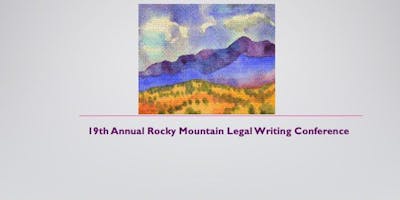 Welcome to the19th annual Rocky Mountain Legal Writing Conference page. 
 
We hope you will join us March 15 and 16 here at UNLV for the conference.   

Registration is free but it's important to us that you register so that we can plan for the appropriate number of attendees.  

You can read the call for proposals here. 
For event program and hotel information, please visit our main event website.