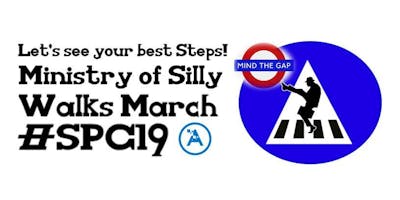 Everyone loves Monty Python and so do we!
Join the Ministry of Silly Walks in a fun and rediculously silly walk MARCH of the SharePoint Conference Expo Hall.   We will be silly walking around the expo hall.  Come join us!
Come join The Ministry of Silly Walks March at the SharePoint Conference Expo Hall.  More details sent only to those that register to participate! 
A Nintendo Switch goes to the best Minister of Silly Walks. 
Those who are dressed up show up to march with a silly hat or mustache, or briefcase will be given a unique Ministry of Silly Walks SharePoint T-Shirt.
You'll know we're coming by the Tuba music.  If you want to be part of the band as a drummer, tuba, or trombone.  Reach out to @joeloleson on twitter.