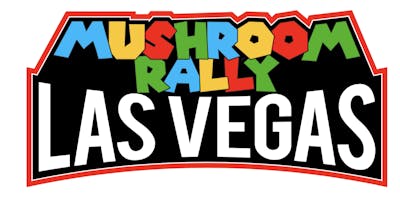 THE RACE IS ON...
Have you ever wanted to race against your favourite characters while collecting stars to win amazing prizes? 'Go Karting with a twist will be headed to a city near you soon!
A unique experience that combines your favourite characters, friends and new friends for a driving experience that will take you back in time.
There will be lots of prizes to be won on the day and Instagram worthy photo opportunities. There will also be prizes for collecting the most stars throughout the Mushroom Rally series! Costume hire is included in your ticket. 
FAQ's on the website: www.mushroomrally.com
Please note this is not a street race.
The track is approx. 5-minute drive from the Las Vegas Strip
Adult minimum height requirement is 56" and 16+ to be entered into the final.
The maximum weight for our adult karts is around 300lbs, and maximum height is around 6'7"
THE NATIONAL GRAND FINALS WILL TAKE PLACE ON SATURDAY 7TH AT 11AM - 2PM SO THIS IS YOUR LAST CHANCE TI MAKE IT.  .
THERE WILL BE 24 FINALISTS ON THE DAY THAT WILL BE FLOWN IN FROM ACROSS THE USA TO BECOME THE ULTIMATE MUSHROOM RALLY CHAMPION 2019!
See video:
https://www.mushroomrally.com
Tickets for this event are extremely limited - Please note this is not a street race.
Get ready for the rally of a lifetime!