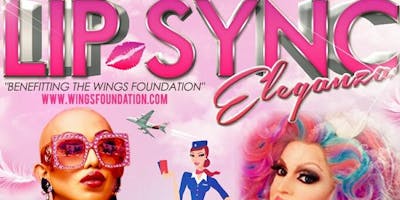 It's time for our 4th Annual Lip Sync Eleganza and this year our theme is PINK PARTY, so wear your most fabulous, most fun PINK sparkly ensemble! Everythings Prettier in Pink!
This year we will be playing Drag Queen Bingo Pre Show at 6:30p outside in the patio area. We will have some amazing prizes so come early and play BINGO.
Below is the floorplan of our show.
FIRST CLASS SEATS are our VIP seating area. A table has 5 chairs and comes with a bottle of champagne and a cheese and cracker private reception.
BUSINESS CLASS SEATING is a leather bench seating on the perimeter of the stage with a shared cocktail table.
MAIN CABIN EXTRA is seating on the lower section of the stage with a small bar ledge.
MAIN CABIN is standing room only with LIMITED seating available.

It truly is an amazing evening of flight attendants helping flight attendants, and we all know what happens when flight attendants gather! Come and see old friends, make new ones and see some of your coworkers like you've never seen them before!
All proceeds benefiting The Wings Foundation, so bring your checkbook or credit card and don't forget a bundle of bills to tip your favorite performers!
We hope to see you Wednesday, May 15 at the Executive Suite NightClub!