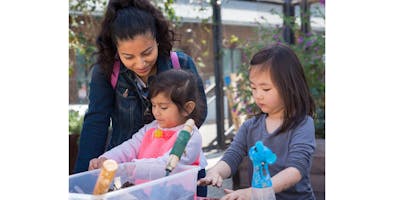 Join educators from the Garden School Foundation for the May Family Garden Workshop, where participants will use herb, flower, and vegetable seeds to plant their own themed gardens in reusable containers. Find inspiration from salsa ingredients, pizza toppings, or your favorite type of tea to create miniature take-home gardens.
The Garden School Foundation turns asphalt into ecosystems throughout Los Angeles by providing a wide scope of education through hands-on learning in outdoor classrooms to local schools including 24th Street School in the West Adams neighborhood of Los Angeles, along with six other Title I Elementary Schools across the city.
This drop-in activity is free, however, reservations are recommended.
Photo: smg photography | Sarah M. Golonka