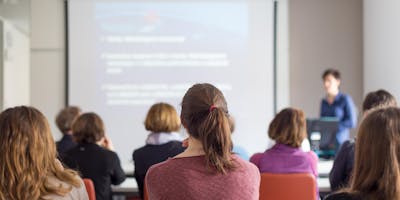 Your individual personality affects every aspect of your life.  That is why one of the best investments in yourslef and others is to understand your personality and what naturally drives you.  
Do you want to have better relationships at home and work?
Do you want to learn how to effectively communicate and positively impact your family members and co-workers?
If the answer is yes to any of these questions, you don't want to miss this eye-opening, interactive and fun workshop series that:


will introduce you to your own human behavior style and communication style


teach you about other human behavior styles and how to communicate with each


Includes your individual assessment and professional report (link will be emailed before workshop starts to take the assessment)



DAY 1 - September 12, 2019 - 9:00 am - 1:00 pm
HUMAN BEHAVIOR MODEL (DISC)
Learning to recognize and understand the personality styles will:


Facilitate understanding of personality styles, patterns, blends, and


Enhance your self-awareness


Enhance interactions and relationships at home and in the workplace


Will help you expand on your strengths and minimize your struggles




DAY 2 - September 13, 2019 - 9:00 am - 1:00 pm
THE MAXWELL METHOD OF COMMUNICATION IMPACT
Increase your Influence and Impact by:


Discovering your own personality and communication style, how it shows up in the workplace and at home,


Learn how you can discover and leverage the communication styles of your team mates and family members


Recognizing how world sees you as compared to how you see yourselves


Learning keys to connecting with others



The benefits of this workshop series are cultivating better relationships at work and at home, which leads to less conflict and tention and more satisfaction, which in turn leads to living a fulfilled and significant life!