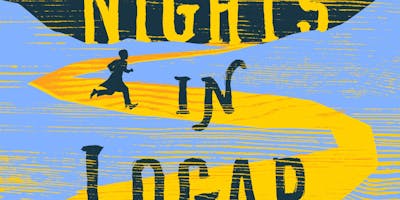 Note: Your ticket includes - and is the same price as - the book.
The Last Bookstore is pleased to present Jamil Jan Kochai in conversation with TK about his debut novel 99 Nights in Logar.
 
"99 Nights in Logar is crafted with care, respect and a hard-earned and profound understanding of its readership. It is funny, razor-sharp and full of juicy tales that feel urgent and illicit, turning the reader into a lucky, trilingual fly on the wall in a family loaded with secrets and prone to acquiring more."  —New York Times Book Review
 
A dog on the loose. A boy yearning to connect to his family's roots. A country in the midst of great change. And a vibrant exploration of the power of stories—the ones we tell each other and the ones we find ourselves in.
 
Jamil Jan Kochai was born in Pakistan and grew up in the United States. His story "Nights in Logar," upon which this debut novel is based, won the 2018 O. Henry Prize. He currently attends the Iowa Writers' Workshop.
All events are subject to cancellation, so please check back.