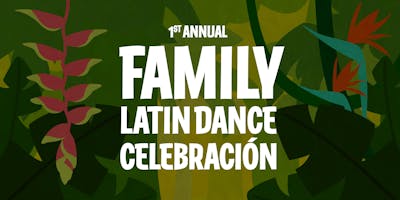 Soar with Kallpachay in our first summer celebration!
You are invited to join us in Kallpachay's largest community Latin dance event! Attendees are in for a treat as they play their way to Spanish through dance, live music, food, and art at our summer kick-off fiesta!
Hailing from Argentina, Ms. Glo, a professional dance educator, and Kallpachay site director invite you to learn Salsa, Merengue, and Bachata with her. She has curated Latin rhythms and beats that will keep you out of your seats! All dance levels are welcome to join in—follow along and learn the steps from Ms. Glo, or dance to the beat of your own drum. Dance with babies in arms, toddlers on top of feet, in groups, pairs, or solo!
Sweet and savory refreshments will be available for purchase. Visit one of our art stations for creative take-home projects featuring la selva—the jungle—where our mascot Loreto the Loro feels most at home!
Save the date (Sunday, July 21st, 2-5pm), and please contact us with your questions at (818) 392-4826 or [email protected]
We have something for kids of all ages and generations—including the kids at heart!—so soar on over and join the flock!
¡Nos Vemos!