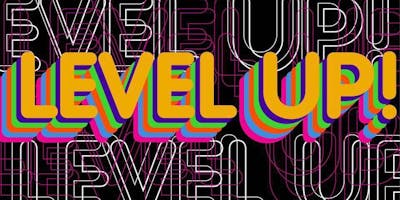 Calling all Area Managers in The Rising Tide Nation, InSpirit & Empower Yourself2 Regions. You will not want to miss this inspirational event that will take your business to the next level. This personal coaching retreat will move you into ACTION and on to the next LEVEL of your business. We can't wait to love up and spoil each and every one of you. 
Our theme this year is "LEVEL UP."
Hosted By Your VP's:
NVP CLAIRE RISOLI,  RVP BLANCA ANGELICA RUIZ-SCHAFER, RVP CLARA BAUM, ERVP LISA KUMAGAI SUNG, RVP KRISTY ORMOND, ERVP HORTENCIA "ARTEY" MENDOZA, RVP DANIELE PICCINI,
ERVP KRISTEN FURBACHER, RVP CYNTHIA QUIMBO RUIZ, RVP RACHELLE RODRIQUEZ 
ERVP CLARK HARRISION & RVP ALEXIS LAUREN 
KICK OFF: Friday, July 12th 2019 @ 6:30-8:30 p.m. 
- Roundtable Potluck provided by your VP team followed by personal coaching 
- Location Claire's Home 3460 2nd Ave, LA 90018
Saturday, July 13th @ 9:00 a.m.
- Location: Claire's Home 3460 2nd Ave, LA 90018
- Arrival 8-8:45a
- Light continental breakfast will be provided 
- 9a SHARP start time
- 9a-12p Training from your VPs
- Q & A VP Panel
- 12p-2p: CATERED LUNCH ON SITE
** Bring your 100 person list. We will have a working lunch, making calls, texts, scheduling, etc 
- 2p-5p Training from your VPs
- Keynote Speaker: ENVP DANA SHALIT
- 5:30 p.m. - 7:30 p.m. "Come As You'll Be" VP Cocktail Reception. Enjoy delicious appetizers, coctails & mocktails.
- DRESS CODE: Basically your dress rehearsal for the VP RECEPTION at GTC! Feel gooood!
We are so excited to host you all!