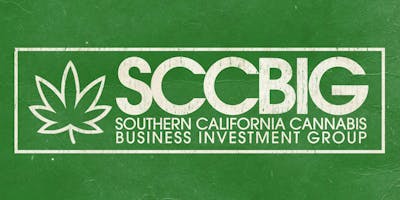 SCCBIG's Monthly MeetUp is the premiere event in the Los Angeles metro area for investors, operators, advisors and entrepreneurs in the medical cannabis industry to connect on a regular basis. SCCBIG members gather to network, exchange resources, review educational information, discuss regulatory updates, analyze market trends, preview new products and explore investment opportunities.
Welcome if it's your first time joining us and welcome back to the group if you are seeing us again!
We invite you to our Fifth MeetUp & Mixer of 2019.
Wednesday May 15thJorge Inda Meza / Head of Marketing West / Annheuser-BuschHow to build a winning consumer brand.Vin Maru / Research Analyst, Editor at InvestInMJ.com, MJ EntrepreneurInvesting in Hemp and Cannabis for the local and global markets.Hafez Adel / Former CMO Alpine Vapor / AdvisorKnow your products : Vape Pens / Past, Present, and Future.Marc Firestone / Firestone ConsultingNationwide Distribution and Sales program for your CBD brands including big box retailers.Thomas Farmer / Eco SystemsNavigating payment processing for Cannabis and CBD companies.Korena & George / Rosano PartnersReal Estate properties for growers, manufacturers, and dispensaries.More speakers being added nowSponsor Tables -Sugar StonedLA Creative TechnologiesAlways be responsible.
21 & Over with Proper ID
Join our MeetUp Group for the latest SCCBIG Events:
Join Us ( https://www.meetup.com/SCCBIG-So-Cal-Cannabis-Business-Investment-Group/ )
Parking?
Limited street parking available. Please use UBER or LYFT
What can I bring into the event?
Yourself. Great ideas. Good vibes. 
How can my company be a sponsor?
Contact James the organizer.