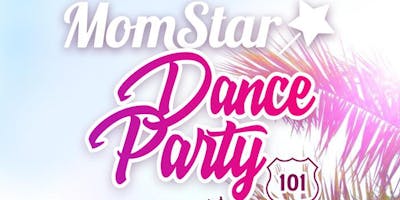 MOMSTAR Dance Party
hosted at the 101 Dance Center
FEATURING
Introduction to Manifestation
Live Performances
Dance Lessons
Prize Raffle
Live DJ & MC
What is a Momstar?
As moms, we often feel like we have to either live our lives before we have children or wait until they are grown and out of the house to pick up where we left off. The reality is that the best way to teach your kids to follow their dreams is let them watch you follow your own.
Who is Liimu McGill? 

Liimu McGill is living proof that there is never any reason to stop following your dreams. After facing challenges like being broke, addicted, living in her car, and experiencing a mental breakdown, she managed to get sober and built a life as a successful businesswoman with a happy marriage and wonderful kids. Still, in 2007, Liimu realized she was stuck in a soulless corporate job that drained her zest for life. Determined to change her situation and inspired by the Law of Attraction, she began writing her thoughts in her journal, detailing how her ideal life would look.
As the mother of four young children, Liimu knew that she was setting an example for them, whether that was staying in a miserable job or having the courage to pursue a more fulfilling path. She made the conscious choice to be happier and used what she had learned about to manifest the life of her dreams. By developing the MomStar methods, she was able to build a million-dollar business and a star turn on NBC singing for nearly 10 million viewers!  Read about her exciting journey in the book The MomStar Manifesto.
Inspired by Liimu's fearlessness, women began asking her for advice and guidance. In April of 2017, she began teaching the MomStar methods to others through speaking engagements, workshops and her acclaimed one-woman stage show, "MomStar: From Madhouse to Malibu". By working with Liimu, women around the world have been inspired to pursue their dreams while encouraging their children to do the same.
Liimu is also the creator and star of the independent reality YouTube series, "The Making of a MomStar," which has generated tens of thousands of views. The webseries follows Liimu and her family as they unapologetically craft the lives of their dreams and encourage others to do the same. Watch it Here.
Liimu lives in Southern California with her husband and four children. She remains an avid singer, speaker, writer, business owner, and thriving MomStar!