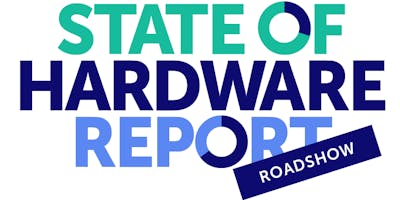 According to Fictiv's 2019 State of Hardware Survey, product developers are seeing new challenges exacerbating inefficiencies in manufacturing and supply chains. To compensate, product development teams are leveraging new technologies and tariff engineering strategies to circumvent obstacles and create a more agile supply chain.
In a panel hosted by Fictiv Director of Business Development Mike Geyer, we will have a spirited(!) interactive conversation with expert product developers and manufacturing engineers to discuss practical strategies on keeping projects on track in the face of new challenges and how to design agility into supply chains. All attendees will receive a special limited edition booklet of Fictiv's 2019 State of Hardware Report.
Agenda:
6 - 7pm: Networking, Food & Drinks
7 - 8pm: Panel Discussion
8 - 8:30pm: Networking and Close
Mike Geyer, Director of Business Development at Fictiv
Mike Geyer leads Business Development for Fictiv. His true passion lies in transforming the manufacturing industry and having held positions at Caterpillar, Autodesk, and Kaiser Aluminum, he has seen first hand the challenges and inefficiencies that permeate the market.
From Fortune 500 manufacturers to emerging technology startups, Mike has worked to solve a wide array of business challenges across the industry. His experience with hardware entrepreneurs, manufacturing venture capital firms, large format additive manufacturing, closed-loop sensor networks, and fabrication of generative automotive chassis provide him a unique perspective on the rapidly changing landscape of manufacturing.