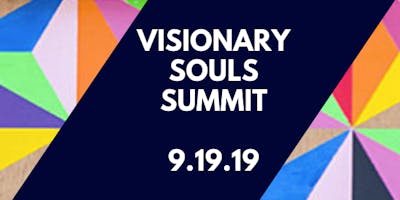 The VISIONARY SOULS SUMMIT (have you heard of Visionary Souls Podcast?) is a four day multidimensional mind-body-spirit-soul activation for visionaries, leaders, heart-centered creators and healers creating Heaven on Earth in this now.
Imagine..

4 Days of daily programming in a SOUL'D out conference vibe hosting keynote speakers, workshop/breakout session facilitators, embodiment practice, nightly dance, ceremony and world renowned healers offering their wisdom and transmissions straight from source! 
yoga, dance, meditation, breathwork, sound healing, cacao everyday - especially in the morning! FULL on activation!

Each day's summit (keynote speakers + breakout sessions/trainings) will be focused on a pillar of Visionary Souls divinity embodiment path entailing ((new paradigm)) Power, Purpose, Pleasure and Prosperity. 

We will have an incredible healing expo full of healers and various aligned vendors offering their unique gifts, tools, products and services from around the world. 

The event is sponsored by top visionary leaders and organizations activating sustainability, consciousness raising and authentic connection initiatives across the globe. 

Speaker lineup and program TBA early 2019. Accepting applications for speakers, factiliators and healers via [email protected]
Early Bird Tickets till January 31, 2019.