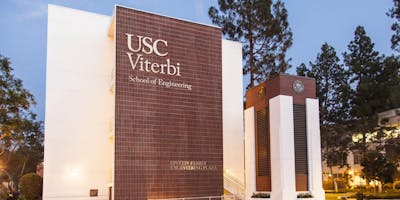 Congratulations on your admission to graduate study at the USC Viterbi School of Engineering! We are proud of your achievements and we enthusiastically welcome you to our community of scholars.
All incoming master's students pursuing on-campus programs of study are required to attend the Viterbi Master's Student Orientation. The Office of the Dean, Graduate Professional Programs, current students and faculty will provide information about resources available through the Viterbi School.  Students will also attend the USC Viterbi: A Community of Honor workshop. It will also be a chance for new students to network with faculty, department staff and their fellow classmates.
*USC Viterbi Master's students should NOT register in the general USC orientation programs. 

Event Details:
Date: Wednesday, Aug 14, 2019
Time: 8:30A - 5:00P
Location: Check-in at Bovard Auditorium