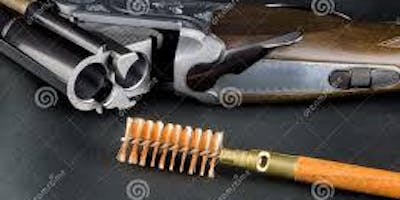 Bring one, or all of your guns. handguns or shotguns or AR's  Bring your cleaning kit if you have one, safety glasses and your owners manuals..
Learn to disassemle (field strip) your firearm, clean, lube and reassemble it. learn the materials that you will need and how to use them. What to buy to save money.
I will supply the gloves, solvent, gun oil and paper towels, and any tools that we might need.
You know you need to clean those guns so come on out. It will be fun.
If your husband currently cleans your guns so you don't have too, well this is the class for you. It's the perfect opportunity for you to learn about YOUR gun, so bring it!