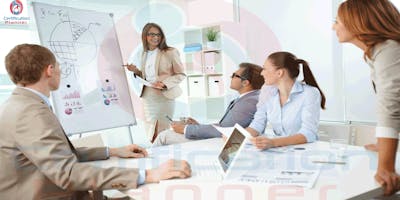 Certification Planner® Lean Six Sigma Green Belt (LSSGB) program is aligned with IASSC, ASQ, and CP certification exam. Our LSSGB training material is designed and developed by Lean and Six Sigma experts to ensure participants pass Lean Six Sigma Green Belt certification exam in the very first attempt. Our instructors with over 20 years of experience offer a high-quality training program to assist you to learn the core principles of Lean and Six Sigma methodologies and deliver projects with high-quality and success rate.
 
With our 4-days Lean and Six Sigma Green Belt (LSSGB) training, you will get understanding of tools, methodologies and techniques that will empower you to lead any Lean and Six Sigma projects. Choose our training program just for yourself or your team to gain in-depth knowledge of all aspects of DMAIC and standard principles of Lean Management. We offer a blended training program to meet every individual learning requirement.
 
Want to know more? Chat with CP Champ now! 
Scroll down for detail schedule or future dates.
 
Key features are as follows:
4 Days intense workshop by CP champ instructors
High-quality learning material
Simulation exams, webinars, and learning resources
End to end feedback session (pre and post-workshop)
35 PMI PDU certificate
Lean Six Sigma Green Belt (LSSGB) Exam voucher with 6 months validity
100% pass assurance*
Premium access to Job Planner*, a CP initiative
 
Who should attend LSSGB training?
The Lean Six Sigma Green Belt certification is most suitable for Quality Engineers, Quality Analysts and Managers, Quality System Managers, Quality Supervisors, Quality Auditors and Professionals seeking to learn and practice Lean and Six Sigma Principles.
 
Why choose Certification Planner?
Trusted by fortune 500 companies
The highest passing rate in the industry
High-quality course material
Supported by 200+ well-experienced instructors
24/7 dedicated support
Job Planner, an online recruitment portal to enhance your career
Highly experienced management from the training industry
End to end feedback system to support your learning process
 
About Certification Planner, LLC:
 
Certification planner is world's leading training and certification provider with 100% pass rate in all LSS online and in-person classes, and 96.24% overall pass rate. We offer customized learning and development solutions in the United States, Canada, Mexico, Australia and the United Kingdom.
 
We also offer training for Dual LSS certifications, Black Belt, Yellow Belt, PMP, Certified Associate in Project Management (CAPM), PMI-Agile Certified Practitioner (PMI-ACP), PMI Professional Business Analyst (PMI-PBA), PMI Risk Management Professional, ITIL Foundation, CISSP, DevOps, Digital Marketing, Big Data and Hadoop, Data scientist, Python, AWS, Microsoft Project, MS Excel and many more.
 
Head office: 2150 South 1300 East Suite 500, Salt Lake City, UT
Phone: +1855.322.1201
Timings: 05.00 AM to 04.00 PM MDT
 
To know more about our Lean Six Sigma Green Belt (LSSGB) training program, email us at [email protected] or call us at +1855.322.1201.
 
*To know more about the discount and money back, get connected to our champ.