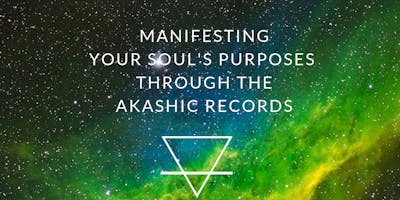 MANIFESTING YOUR SOUL'S PURPOSES AKASHIC THROUGH THE RECORDS
CERTIFICATION CLASS
With Dr. Linda Howe
Helen Vonderheide of JBT2Y is honored to host Dr. Linda Howe to teach her 5th certification class for the first time in Los Angeles!
MANIFESTING:
Bring Your Soul's Purposes to Life Through the Akashic Records
You know you're meant for something greater!
Are you ready for your gifts to be recognized and enjoyed? Is it finally time to clear the blocks that hold you back from participating whole-heartedly in life? Discover for yourself the immense value of seeing and knowing yourself through the unconditionally loving lens of your Soul, the Akashic Records. After that, nothing is the same!
 Your awesome opportunity as an awakening individual is to envision your Destiny, recognize your Soul's Intentions, and then, bring your Inspired Purposes to Life. This is the lifetime to embrace the freedom that allows you to make the fulfilling contributions held deep in your heart.
​The Akashic Records can be understood as the "Cosmic Chronicles of You": an energetic archive, or dimension of consciousness, that tells the story of your soul's journey through space and time as a human being. By learning to access this dimension, you will gain insight into your earthly experience and discover how to transform your life into one that radiates light and magnetizes good.
​Enter the inspirational, fascinating realm of the Akasha with Dr. Linda Howe as she shares her very accessible and student-tested processes designed to facilitate your awakening to your true identity and soul's destiny. Explore the essential consciousness concepts of the Records, excavate the obstructing beliefs on your path, and learn how to realign to your soul's highest purposes.
Friday, September 13th:  7 - 10pm
Saturday, September 14th:  9am - 5:30pm *lunch break: 12:30-2pm
Sunday, September 15th:  9am - 5:30pm *lunch break: 12:30-2pm
​All three days are required for certification.
Location: westdrift Manhattan Beach, Autograph Collection
1400 Parkview Avenue, Manhattan Beach, CA 90266
​
REGISTRATION NOW OPEN!
Please email us with any questions!
Late Riser Price = $840 by July 31st
Class Price = $1,050 by September 11th
TICKETS
​
Bring-A-Friend Discount ~ $100 off = 1 per person please email us for your Discount code!
If you're interested in staying at the westdrift Manhattan Beach please email us for our discounted group rates!
**Free Gift for every Registrant: Autographed copy of How to Read the Akashic Records**
About Linda Howe:

Dr. Linda Howe is the founder/director of the Center for Akashic Studies and the leading expert specializing in using the Akashic Records for personal empowerment and consciousness development. By making her Pathway Prayer Process© freely available to all, she became the first person to bring access to the Records, the energetic archive of souls, to the world community.

Linda's comprehensive, inspired curriculum has been revealed to her through her relationship with the Akasha and refined through her work with students over the past two decades. In her in-person and online Certification classes and award-winning books, she shares optimal ways to tap into the eternal wisdom of the Soul for practical application in everyday life. Drawing upon her sense of humor and storytelling skills, she brings esoteric themes to life. Linda holds a Doctorate in Spiritual Studies, with a specialty in the Akashic Records, from Emerson Theological Institute.
IMPORTANT NOTICE: Please No alcohol or recreational drugs 24 hours before class. Must be 18 years of age.​
​
Required reading: 
Discover Your Soul's Path Through The Akashic Records by Dr. Linda Howe
~ Available through Amazon here 
AND 
How To Read The Akashic Records by Dr. Linda Howe
~ Available through Amazon here
Disclaimer
No refunds, No exchanges, No returned deposits on payment plans ~ All sales final. Thank you!