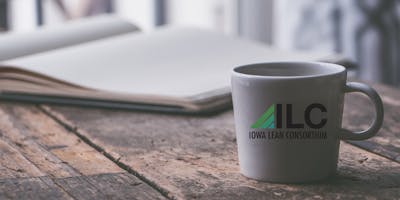 Join us for the Cedar Rapids/Marion Lean Coffee! Register here for multiple dates. You will receive an email reminder of your registration 48 hours before the event.
Lean Coffee is an informal, monthly gathering to get to know fellow continuous improvement professionals in the Iowa City area and learn from each other by talking about a topic of mutual interest. Lean Coffee is a structured, but agenda-less meeting. Participants gather, build an agenda, and begin talking. Conversations are directed and productive.
Lean Coffee is open to members and non-members of the Iowa Lean Consortium. Learn more about joining the ILC here: http://www.iowalean.org/join-us.
Learn more about Lean Coffee here http://leancoffee.org/​