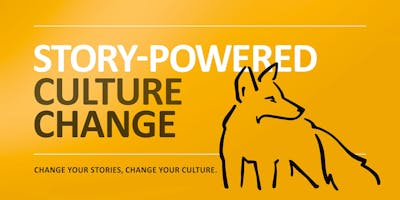 "If you want to change the culture you need to change the stories." (Putting Stories to Work, p.124)
Culture change is hard, partly because it's difficult to know what's really happening in your business. It's hard for you to hear the stories being told at the front line, and often throughout your company too.
For nearly 20 years, we've been using an approach based on in-house anecdote collection that gives you organisational X-ray vision, engages emotions, and inspires action for change.
It involves your decision-makers making sense of anecdotes collected from your people. You can then design small interventions that shift the stories told, and, in turn, shift your culture.
This story-powered culture change is best suited to seemingly intractable cultural challenges where traditional techniques have failed, such as:
improving diversity and inclusion
remedying poor leadership
enhancing employee engagement
cultivating high-performing teams
discovering purpose and values.
We have employed story-powered culture change at some of the world's leading businesses, including KPMG, IBM, AstraZeneca and Fuji Xerox.
In our one-day workshop on this approach, you will learn techniques for discovering and collecting anecdotes in your business, making sense of those stories, and designing complexity-based interventions to nudge your culture in a new direction.
Who should attend?
This workshop is suited to anyone responsible for large-scale culture change. Typically, people in the following roles love this program:
organisational development
organisational change
transformation teams
HR
strategy implementation
diversity & inclusion
employee engagement
leadership development.
What we will cover
The day is divided into three parts, each mirroring a different phase of a story-powered culture change project.
1. Discovery
Here you will learn how to collect oral stories in your organisation using anecdote circles. Specifically, you'll learn how to craft story-eliciting questions, how to set up and facilitate anecdote circles, how to record them, how to extract stories from transcripts, and how to prepare the stories for sense-making.
2. Sense-making
This is where you help your decision-makers see patterns of behaviour in the stories. We will teach you how to set up a room for sense-making, how to facilitate the session, how to draw out the behaviour patterns, and how to capture the outputs for intervention design.
3. Intervention design
Now you are ready to design interventions based on the patterns your decision-makers have discovered. We will show you how intervention stories nudge your culture, how to test them out, and how to incorporate them into the broader activities of your company.
"The Anecdote approach is unique – there is nothing quite like it. It gave us additional and deeper insights into how our people think and feel. Without their support, we would not have heard the stories that have helped us understand, at a deeper level, the results from our people engagement survey. More importantly, the real benefit of our work with Anecdote is how they have helped us create genuine emotional commitment to change and to follow through on action so we can achieve our ambition of being number one by people engagement."Susan Ferrier – Head of People & Culture, KPMG Australia
About Anecdote
Anecdote is a global training company that uses its expertise to help some of the world's leading companies, such as IBM, Shell, BHP Billiton and KPMG, develop their storytelling and leadership skills. Anecdote is itself recognised as a world leader in the use of oral storytelling in business.
Anecdote has offices in three locations in Australia, and partners in 22 other countries. We deliver projects and programs right across the globe.
About your presenter
Shawn Callahan founded Anecdote in 2004 with the clear purpose of restoring humanity to the workplace. An entertaining business storyteller himself, Shawn has run storytelling programs for thousands of participants from some of the world's biggest companies. He is also the author of Putting Stories to Work, a book which recently won a gold medal (jointly shared with Nancy Duarte) at the Axiom Business Book Awards.