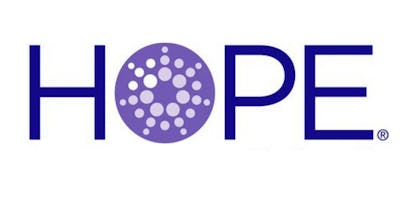 Northwest Parkinson's presents: the 2019 HOPE® Community Resource Day! 
Join us for HOPE Community Resource Day! This NW community event will include a resource fair and educational presentations.

In order to encompass the dynamic needs of our Parkinson's community, the resource fair will offer programs and services from various organizations. Featured presentations will highlight the latest Parkinson's research, treatments, medications, programs, and more. Come spend time with friends, old and new, and learn about what resources can further enrich your life.


 
DETAILS
Fee includes admittance to all presentations, vendor exhibits, coffee, and light refreshments. Plus, complimentary parking is available at the Stroum Jewish Community Center. No meals will be provided.
 
Exhibitors will include a variety of organizations and companies sharing information and resources for people with Parkinson's and their carepartners.
Registration & the program begins at 9:30 am. 
The resource fair will be held in the Auditorium. 
 
By registering, you grant Northwest Parkinson's Foundation full permission to use photographs, videotapes, motion pictures, recordings or any other record of this event. 
 

 
PRESENTERS

 Dr. Nazor - Neurological Associates of Washington 
 
More to come!

 
SPONSORS AND EXHIBITORS

 
Boston Scientific
Center for Chronic Illness
Rock Steady Boxing
US WorldMeds
 
MORE COMING SOON!