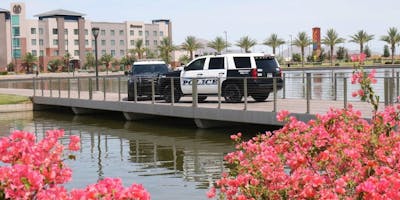 The Mesa Police Department has convened a Use of Force Review and Implementation Committee.  The members of this committee will conduct an evidence-based evaluation on recommendations for "industry best practice" use of force protocols.  The evaluation will consider relevant policy, training, procedural changes to internal investigations and implementation requirements.  The evaluation findings will be provided to the Chief of Police.
In collaboration with the committee meetings, there will also be Community Review Sessions to provide a platform for input and an opportunity for the Committee to receive additional feedback from the community.
 We encourage all citizens who reside, worship, work, conduct business in Mesa to attend.