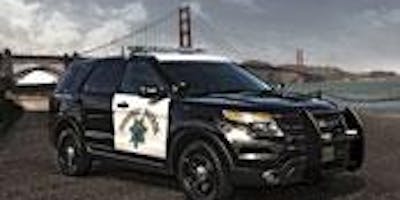 Attendees should wear appropriate workout attire, and should bring necessary hydration and food. First-time attendees of the Physical Training Workouts are asked to print out and complete the Applicant Preparation Program Waiver.pdf , and bring it with them to the workout.
The following date is for an upcoming voluntary workout being held in Modesto.  We highly recommend Individuals who have had difficulty passing any physical abilities testing (PAT), or believe they will have a difficult time passing the PAT, attend these free events. 
Attendees will perform a mock PAT and will be led by a highly motivated CHP Officer through an academy style workout. A CHP recruiter is also available to answer any questions you may have about the hiring process and backgrounds. We look forward to seeing you at the Practice PAT.