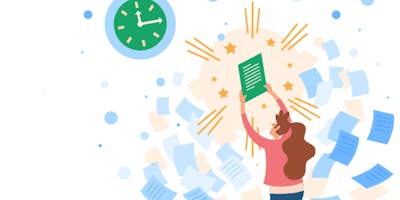 The college application process can be extremely competitive and the process has grown increasingly complex. The process can be a source of stress and anxiety for students and parents alike. Participants will learn practical strategies to help reduce unnecessary pressure around the college application process.
✨Join our Workshop(English Speaking Event) on Sep.21th about College Application Essays by Lynea Diaz-Hagan. The Workshop will be on Saturday from 10:00-12:00pm PT. (90min talk w/30 min Q&A)

Fee: NONE, Free of charge :)
Location: 282 San Antonio Rd, Mountain View, CA 94040
Space is limited. If you are interested, please register ASAP (Spots run out quickly) 

By attending this workshop, you will learn what can be done now to ensure that your student is ready to find, apply, and get into colleges that are right for them! 
 
Speaker Overview: Lynea Diaz-Hagan is a college admissions consultant and college essay expert with over 15 years of experience helping domestic and international applicants gain admissions to top undergraduate and graduate programs across the country.
 
Her students have an excellent track record of admissions success, including undergraduate acceptances to Harvard, Stanford, Princeton, Yale, Columbia, Brown, Wharton School of the University of Pennsylvania, UC Berkeley, University of Chicago, and Duke. Her graduate applicants have been equally successful, having gained acceptance to Oxford University, Columbia School of Arts & Sciences, Columbia Business School, Kellogg School of Management, Johns Hopkins University, Weill Cornell Medical School, UCLA's School of Film, Theater, & TV, among other highly regarded programs.
 
Having worked with families in Silicon Valley and San Francisco for over a decade, Lynea is deeply familiar with the Bay Area educational ecosystem and the unique pressures that students here face. With this understanding, she strives to support her students—and their families—in a way that sets a high standard, but also help students maintain a healthy perspective and sense of well-being throughout the admissions process.
 
Lynea received a B.A. in English from Yale University, an MFA in Screenwriting from UCLA, and an MA in Music/Jazz Studies from San Jose State University. When not working with students, Lynea spends time with her family, writing, composing, and performing throughout the Bay Area. She has received multiple grants for her work, including a 2019 Literary Artist grant from the San Francisco Arts Commission and a 2018 theater production grant from Theatre Bay Area.