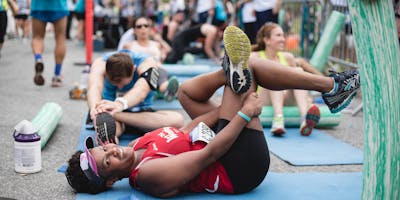 Join us for Stretch yoga, a class led by Allison Taaffe. You'll learn a combination of yoga and stretching techniques and come away with a better understanding of the importance of how to incorporate this into a daily lifestyle of yoga and stretching.
Allison Taaffe is a personal trainer, 200 hour-certified yoga teacher, and a runner who understands the difficulty in slowing down and staying still. Whether you are looking to regenerate after a long run, or simply need an hour to center yourself without adding on extra miles, this class will focus on mindful movement, proper alignment and listening to the body's physical cues.
Note: Please bring your own mat. If you do not have a mat, one will be provided at the RUNCenter.