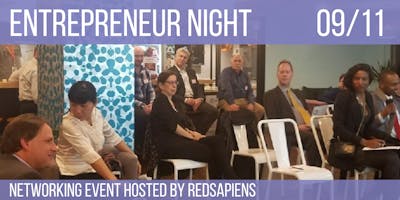 Entrepreneur Night is a networking event for entrepreneurs and small business owners who want to gather in Midtown. It happens every month, typically on a Wednesday or Thursday evening. This is a networking event that we want to continue to grow and foster to build a community.
This month we have a sponsor for wine and cheese, this is why we are hosting it earlier than our usual time.
Extra Information
You should bring business cards to distribute while networking with fellow business owners
You need to bring your ID to get past security at the door.
You can come in casual or business casual attire.
Light snacks, coffee, tea, and water will be provided.
If you bring guests, please email [email protected] with their names for registration purposes
-----
Follow us on Twitter to be up to date about our future events, our company, and enjoy exclusive deals that we will share to help entrepreneurs 'get more bang for their buck'.