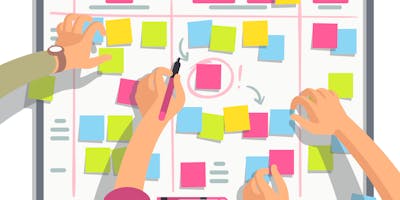 This intimate, hands-on workshop for journalism professionals uses a collaborative problem-solving approach to identify and create a multi-platform project, as an example of how to bring the design process more firmly into the newsroom. Led by Nina Ong, the Director of Product Design at Discovery, Inc., participants will learn to bring the user/audience perspective into their work, set goals for achieving a project's desired outcome, prototype a concept, and test its assumptions. In addition, participants will learn how to bring these steps back into their own newsroom or work environments. Participants will leave with experience collaborating as a team to create a project based on user research and input, using a framework they can apply to their professional situations.
Note to attendees: this is an intimate workshop with limited seats. If you registered for it but can no longer attend, please cancel your registration on Eventbrite so that someone else can take your seat. Thank you!
About:
Nina Ong is a multi-disciplinary designer, passionate about working at the intersection of design, storytelling, technology, and the public good. She creates experiences that are joyful, engaging, and easy — whether the experience is for a consumer product or a work session. She takes a human-centered design approach to a wide range of problems, from creating digital products and services to establishing new operational processes. She establishes and facilitates environments that encourage teams to work collaboratively and think imaginatively.
Journalism + Design is an interdisciplinary program at The New School that merges design methodologies and systems thinking in an effort to untangle the complex problems of 21st century journalism. Through classes, workshops, and events, we seek to inspire journalists to imagine and implement what the future of journalism might look like. We are a place for playful experimentation, where new forms and unexpected strategies emerge.