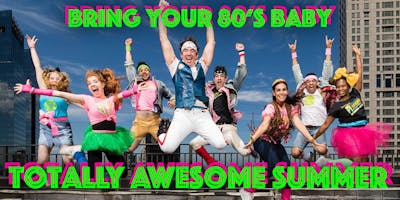 this family musical is "TOTALLY AWESOME!" 
When Agent Tina from ARgentina thinks she is going to have a "totally boring" summer, Captain Jam invites her on a one-of-a-kind musical vacation around the world - and back in time! You too will be "feeling fine as you jam-along" with the Agents of Jam to awesome vacation destinations like: the Beach, the Islands, the 80's, Australia, and America's Birthday Jam!! 
Written by and starring Brian Barrentine as Captain Jam with his Agents of Jam, an elite team of talented international artists, "Totally Awesome" supplements FunikiJam's series of music and movement programs which include weekly classes, music in the park, school programs, and birthday parties. 
SPECIAL NOTE: Kids are encouraged to get out of their seats to dance and sing along with the cast in the aisles or up close to the stage.