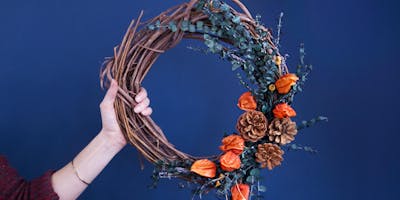 Create a warm welcome for your home this season with custom made wreath on the door. Use natural plants and materials to design a wreath that will last through the holidays. 
In two hours you will learn:

What materials to use for a lasting wreath

How to decorate a wreath by using real plants and flowers

How to secure the decorations on your wreath

We've got all the materials you need, including beautiful plants and flowers, grapevine wreaths, and all the right tools. Walk home with a beautiful wreath to decorate your house or office!
CraftJams are hosted in an intimate setting with a twelve attendee maximum. Make sure to purchase your ticket before the event is sold out!