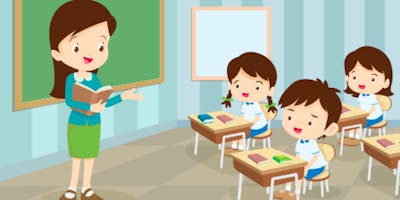 In this comprehensive course, running every weekend from 7 am to 7 pm, your child will unlock the tools to master new words. All of the root words, prefixes, and suffixes your child will learn are the building block components of the most frequently tested words on the PSAT, SAT, and GRE. Arming your child with a graduate school-level vocabulary when young will ensure they dominate their classroom studies now and start to love learning for its own sake. In ten days, your child will improve and refine their understanding of the structure of the English language.

Latin and Greek-based Root Words, Prefixes, and Suffixes

A Discount on the VocabGains.com online program (from $1700/year to $1200/year)

A Discount on Private Tutoring (from $300/hour to $200/hour)

120+ Hours of Instruction

80 Pages of Worksheets 

Printed copies of "Vocab Tunes Root Words" levels 1, 2, and 3

Course Completion Certificate

Give your child every advantage they need to get ahead academically.  This bootcamp helps students learn and comprehend hundreds of thousands of words more effectively than competitor products by HOOKED ON PHONICS and outdated SAT and ACT manuals which are disorganized and inefficient to study.  Beloved by teachers, parents, students, and National Spelling Bee champions alike, this bootcamp is based off of bestselling linguistics textbooks authored by a Stanford-educated PhD candidate who earned 99th percentile scores on multiple standardized tests. Structured as an immersive bootcamp for students, the course will prepare students to excel on standardized tests such as the SSAT, PSAT, ACT, SAT, and beyond as well as to compete at the highest level in spelling competitions.
The immersion bootcamp is the perfect tool to help your child build their vocabulary and to have fun doing so, freeing up the schedule for busy parents and offering them a much-needed break for self-care.  Whether your child is a visual learner, an auditory learner, or a kinesthetic learner, the course is highly engaging, efficient, fun, and effective. Your child will sing and dance their way to English language mastery and refine their self-discipline.
The course is capped at 250 students, providing a holistic and engaging atmosphere for all. Breakfast, lunch, and dinner will be provided. For an additional $5000 fee, parents may drop off their children as early as 5 am and pick them up as late as 11 pm. We are able to supervise the completion of all homework for school as well as offer highly comprehensive test preparation assistance for the verbal and reading comprehension sections of the SAT and PSAT.