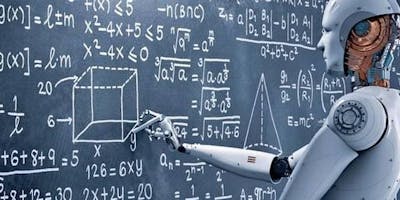 *This course does not require any prior experience with machine learning or programming. It is designed to be applicable to anyone interested in learning about the latest Machine Learning developments.

Explore different Machine Learning techniques and applications based on published industry case studies by Google, OpenAI, Facebook, Netflix, Uber, Amazon and Microsoft. The course will study the following topics: Regression, Collaborative Filtering, Random Forest, Natural Language Processing, Generative Adversarial Networks, Reinforcement Learning, Deep Learning and Evolutionary Strategies.
Learning Objectives

Acquire a breadth of different Machine Learning techniques based on industry case studies from Google, OpenAI, Uber, Netflix, Amazon and Microsoft.

Identify technical use cases where different Machine Learning techniques would be applicable.

Interested and want to learn more, click here.
Our instructors have in depth industry experience developing highly scalable applications at Microsoft Research, NASA, Microsoft, Cisco and many startups. We have hosted workshops for Stanford University, CNN Money, Dev Bootcamp, General Assembly and many startups.
Note: Although these courses are offered from 5:30pm - 6:30pm ET, we can also offer alternative times that could be taken in-person or online remotely.
Learn more about Pan at pan.wangperawong.com. Any questions contact Pan on Twitter: @itspanw.