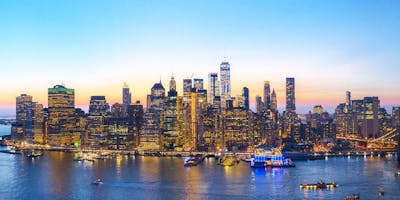 Join us on Wednesday, June 12, 2019 for the annual New York Construction Awards, presented by Anchin, in cooperation with the New York Building Congress (NYBC), the American Council of Engineering Companies of New York (ACEC New York), the American Institute of Architects - New York Chapter (AIA New York), the Subcontractors Trade Association (STA) and Willis Towers Watson. Designed to highlight rapidly growing and innovative Construction, Design (Architecture & Engineering) and Development industry leaders and companies, this event will honor a select group of outstanding companies and will provide an incredible opportunity to network with other industry colleagues and professionals.
Industry Impact Award
Honoring industry leaders in Construction, Design and Development who have had a transformational effect on the New York metropolitan area: have had a substantial economic impact on construction, have created jobs, or have worked on a unique and/or innovative project.
Legacy Award
Honoring companies in Construction, Design and Development that have developed and grown over multiple generations, displaying sustained fiscal strength, longevity and stability.
Rising Star Award
Recognizing stars in Construction, Design and Development based on accelerated growth, highlighting the industries' fastest growing companies.
Sustainability Award
Recognizing companies in Construction, Design and Development that have exhibited outstanding strides in promoting sustainable construction: designing and building projects that demonstrate a concern for the economic, social, and environmental impacts of a built environment.