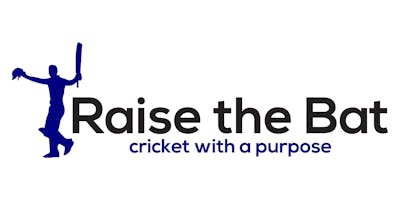 Raise the Bat is returning for its second season! After a successful inaugural tape-ball cricket summer league last year, we are back for a bigger and better 2019 tournament.
Please use the "Tickets" button on the top right to register!
Quick facts:
The league will consist of a round-robin format followed by two knockout rounds (with the top 4 teams from the round-robin qualifying for the semi-finals). The format will mimic the 2019 ICC Cricket World Cup!
Games will be played in either an 10-over format (T10) with each game lasting 90 minutes.
Bats are lightweight (tape-ball) and balls will be taped with electrical tape. Standard cricket rules apply.
Each team is allowed to field 7 players for a game (including a wicket-keeper). There are two player types: each team has to have at least 2 rising players in every game. A team's registration can include a total of 15 players (though only 7 can play at a time and you must field at least 2 rising players).
Rising players have to be school-going students (high school or college/undergraduate) in the five boroughs of NYC (or those interning in NYC for the summer). Rising players have to be 13 or older and need signed permission from their parents if under 18.
You can register as a complete team – or as individuals (in which case you will be paired with a team). If you are registering as an individual and want to be on a particular team, please indicate that on your registration.
Rising players will be registered free of charge while experienced players have to pay $200 for the tournament if they register as individuals. If you register as a team, you get a steep discount (a team of up to 15 players - with at least 4 rising players in the squad will only pay $1,500).
Tournament fees include equipment (bats, balls, wickets, etc.) for every match and team shirts.
Beyond our love for cricket itself, the primary purpose of Raise the Bat is for rising players to find mentors and experienced players to connect with and help their mentees. Whether it's help with schoolwork, college application advice, job recommendations or any other guidance – we hope you use the platform of cricket to build positive mentoring relationships.
We are also looking for volunteers to help umpire/organize the tournament (see below)!
Games will be held on Friday evenings this summer from 5 to 9 pm (mostly in July and August) with a full schedule to be released once registration is complete (the date on the event page is only a placeholder - you will not necessarily have a game on the first day of the tournament).