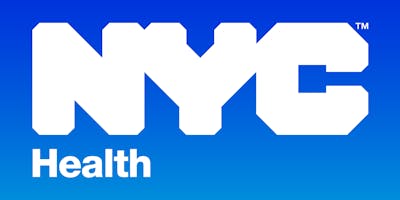 The New York City Health Department is hosting a full-day meeting for all Ryan White Part A (RWPA) service providers. The RWPA provider meeting will give service providers a forum to discuss quality improvement, examine challenges and successes, share lessons learned, and get updates about programmatic priorities and expectations.
Due to limited space, we ask that no more than two staff from each RWPA-funded program attend this meeting (program directors/managers should plan to attend). Each attendee will need to complete a separate registration. Some breakout sessions will be capped due to space constraints so, breakout sessions will be filled on a first come-first served basis.
Doors open at 8:00 a.m. and programming will begin promptly at 9:00 a.m. Breakfast and lunch will be provided.
If you have any questions or concerns, please contact Sahani Chandraratna at [email protected] or your quality management or implementation specialist.
Please select one morning and one afternoon breakout session you would like to attend. Registration will be capped once capacity is reached.
Morning Session (11 a.m. to 1 p.m.)
Phone a Friend: Engaging Socially Isolated Populations Through Telephone CounselingThis breakout will cover the intent and rationale for telephone counseling in RWPA services. As of March 1, 2019 certain counseling services provided over the phone will be eligible for reimbursement in RWPA Harm Reduction, Mental Health, and Supportive Counseling programs. The breakout will also include a panel discussion on engaging socially isolated populations and an activity on how to draft outreach plans.
Topics in Housing for People Living with HIV (PLWH): Options for Transgender PLWH and Financial Management to Promote Housing StabilityThis breakout session will provide an overview of the various housing options in New York City for Transgender consumers. Additionally, attendees will hear from agencies who work with consumers on financial management in order to maintain housing stability.
ImmigrationThis breakout sessions will cover the challenges experienced by and resources available for PLWH who are immigrants. This session will have a panel where attendees will hear from: a peer from a politically unstable country who recently gained US citizenship and a RWPA legal services provider who will discuss common immigration legal issues and resources for providers and clients. Additionally, there will be an open discussion on the stigma of being an undocumented person in the US living with HIV.

Afternoon Session (1 p.m. to 3 p.m.)
Engaging Young PLWH in HIV ServicesThis breakout session will cover the challenges and successes in addressing gaps in the HIV care cascade among young PLWH. Panelists in this breakout session will share their experiences in providing HIV services to the youth population, and discuss their strategies in addressing gaps and disparities.
Talking About Quality: Moving from a Quality Management Plan to a Quality Improvement ProjectThis Breakout Session will contain a mix of presentations, interactive activities, and group work. Participants will learn to: promote quality improvement activities in their programs, develop quality improvement project aim statements, conduct small tests of change leading to improvement, and improve your ability to write out frameworks for QI projects.
From Data to Insight: Leveraging Your eSHARE DataThis breakout session will cover how to leverage eSHARE Canned Reports and Treatment Status Reports. Attendees will hear how providers have used eSHARE data and ain a better understanding of the data collected in eSHARE.