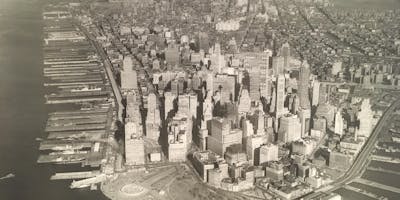 Take the ultimate FIREFIGHTER Walking Tour of NYC
TUESDAY DECEMBER 3, 2019 | 0900-1900
Take a walking tour of complex buildings, historic fire scenes and museums in New York City starting at the FDNY Fire Zone with a review of department procedures and ending with a visit to the WTC Museum; all guided by two FDNY Battalion Chiefs, each with 33-years experience.
The tour includes a familiarization walkthrough of two High Rise Fireproof (HRFP) Buildings, two museums, and three important fire scenes – with plenty of great conversation in between.
Price is just $125 [Includes admission to both museums. Does not include food or transportation.]
Building Familiarization:
Walk through a HRFP Office and Multi-Residential as we discuss strategies and tactics used to fight fires in High Rise Buildings.
Important Fires in NYC History:
Visit the sites of three important fires that changed firefighting in the USA: The 23rd Street fire where 12 FDNY firefighters were killed in 1966 when a hidden fire caused a major collapse; the Watts Street fire where 3 firefighters lost their lives in 1994; and the Triangle Shirtwaist Fire where 146 garment workers were killed in 1911.