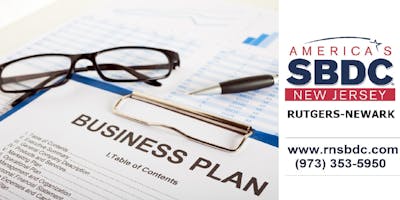 The Rutgers Newark SBDC offers a 4 week - 20 hour Business Plan Writing Workshop. This workshop cycle is offered on Fridays and will be conducted in a computer lab facility. At the completion of the workshop, clients who need additional assistance with fine-tuning their business plans will have an opportunity to have a Business & Financial Plan Review. A draft business plan is required in order to be schueded for an appointment.
A CERTIFICATE OF COMPLETION is issued after participating in all 20 hours of the Smart Business Plan Writing Workshop. Costs include training manual, 4 writing classes with hands on computer access to MS Word, Excel & the Internet. Individualized attention with experienced trainers/presenters; step by step tutoring with in-class counseling.
SUMMER CYCLE: JULY 12, 2019 - AUGUST 2, 2019
 
Week 1 - Friday, July 12, 2019Executive Summary & the Organization Plan
Business Description, Mission; Goals & Objectives; Keys to Success; Company Ownership; Ownership & Legal Structuring; Company Location & Facilities; Management Summary; Organizational Struture; Management Team; Management Team Gaps; Personnel Plan
 
Week 2 - Friday, July 19, 2019Understanding Market Research & Developing a Marketing Plan
Market Analysis Summary; Customer Description; Market Segmentation; Industry Analysis; Industry Participants; Distribution Patterns; Competition and Buying Patterns; Main Competitors; Strategies & Implementation Summary; Marketing Strategy; Pricing Strategy; Promotion Strategy; Sales Strategy; Sales Forecast; Sales Programs; Milestones
 
Week 3 - Friday, July 26, 2019Business Plan Financials (Part I)
Financial Plan; Introduction; Start up Financial Summary; Important Assumption Key Financial Indicators; Break-even Analysis; Balance Sheet; Cash Flow Statements; Profit & Loss Statements; Income Statement; Business Ratios
 
Week 4 - Friday, August 2, 2019Business Plan Financial (Part II)
Financial Reporting; Preparation & Interpreting Business Financial Statements; Financial projections; Supporting documents requirements.

REGISTRATION
PRE-REGISTRATION REQUIRED.Cost to attend: $100
Sorry, no cash will be accepted for registration for this eventAdvanced payment on Eventbrite will guarantee your SEAT. First come, first served policy applied.

REFUND & CANCELLATION POLICY
You can cancel your ticket(s) to our event within 1 week of the scheduled date by requesting in writing to [email protected] Cancelations received less than 1 week before the scheduled event WILL NOT BE REFUNDED. An internal credit will be given to you to attend the event at a later date and you will be offered 1 year to redeem this credit. We will require a 2 week advance notice to schedule you for the next available event.
Any tickets purchased tickets that results in a "No Show" to the event will not be refunded. By not showing up for the event you have forfeited money paid and previous internal credit offered.