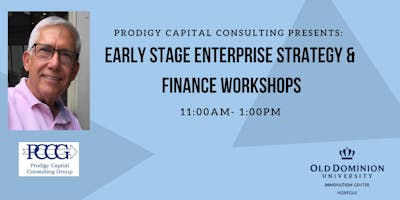 Every investor's main objective is to profit from their capital funding of your company. This workshop explores your business strategy from the investor perspective and provides insight into the best "exits" for your type enterprise. Key questions explored:

What returns are different types of investors expecting?
How do we position an enterprise for each type of exit?
Which strategic exits are most realistic and how long will each take to realize?

This brown bag lunch event is put on by Jim Franklin. Each workshop will have a new topic. Our next workshop will be on May 28th due to the holiday, stay tuned for more details. 
Speaker Bio: Jim Franklin is a retired senior US Air Force officer and pilot having served as a foreign military sales director, technology development and research manager for a variety of cutting edge technology companies, and as Chief Financial Officer for six early stage companies during capital financing and strategic business development. He is currently principal and founder at Prodigy Capital Consulting, specializing in strategic planning and financial services to clients within a variety of industries to include aerospace and defense, international technology, entertainment, security, healthcare, pharmaceutical, transportation, logistics management, information technology, senior care, manufacturing, renewable energy, real estate development, and non-profit foundations.