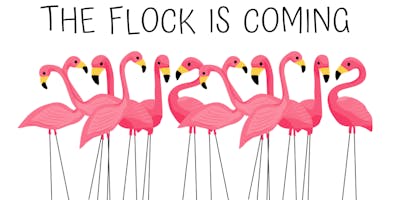 THE FLOCK LANDS IN MAY!
Support the North Liberty Community Library Endowment and give a fun-loving family member, friend, or neighbor a yard full of flamingos. Make a $35 contribution to the library endowment and the flock will perch for 24-48 hours in the North Liberty yard of your choice.
If you got flocked help us keep the fun moving and schedule the flock to land in another North Liberty yard.