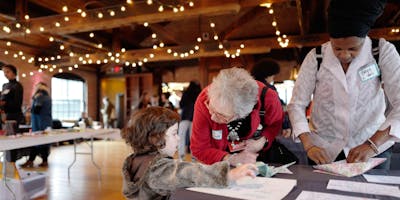 Join Us and Have Your Voice Be Heard!
The SCAN Foundation, whose mission is to promote aging with dignity and independence, seeks the input of older adults and their allies to develop recommendations for the governor's Master Plan for Aging. The Foundation has engaged Greater Good Studios, a human-centered design firm, to facilitate the development of input from stakeholders across the state—especially older adults, service providers, community leaders, and elected officials.  
The Senior Services Coalition of Alameda County is hosting a hands-on design workshop for stakeholders to share insights and ideas that would advance the quality of life for California's aging population. Concepts created at the workshop will be shared at The SCAN Foundation, statewide event on September 16 in Sacramento. The recommendations developed during this design session will be shared with the governor and the state Legislature.