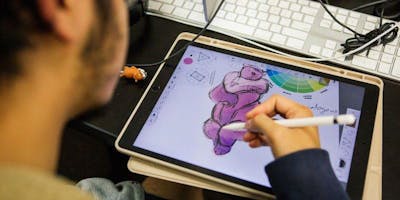 Join us on Friday March 15th from 10:00am - 1:00 pm on our Oakland campus to meet with our Animation students!
During the Animation Expo, employers can connect with students who are interested in internship or employment opportunities. Students will have their demo reels, portfolio sites, and resumes..
Registration includes:
Access to the CCA student and alumni community
One table, tablecloth, and two chairs
Event signage and your company name/website listed on the event webpage
Refreshments for two recruiters
This event is only open to registered employers and CCA students & alumni.